High-performing wealth advisory team managing customers using Salesforce Financial Services Cloud & Orion Connect
Deployed best-of-the-breed tools for a premier wealth management firm to provide efficient and seamless service with a focus on customer relationships, powered by Salesforce Financial Services Cloud and Orion Connect.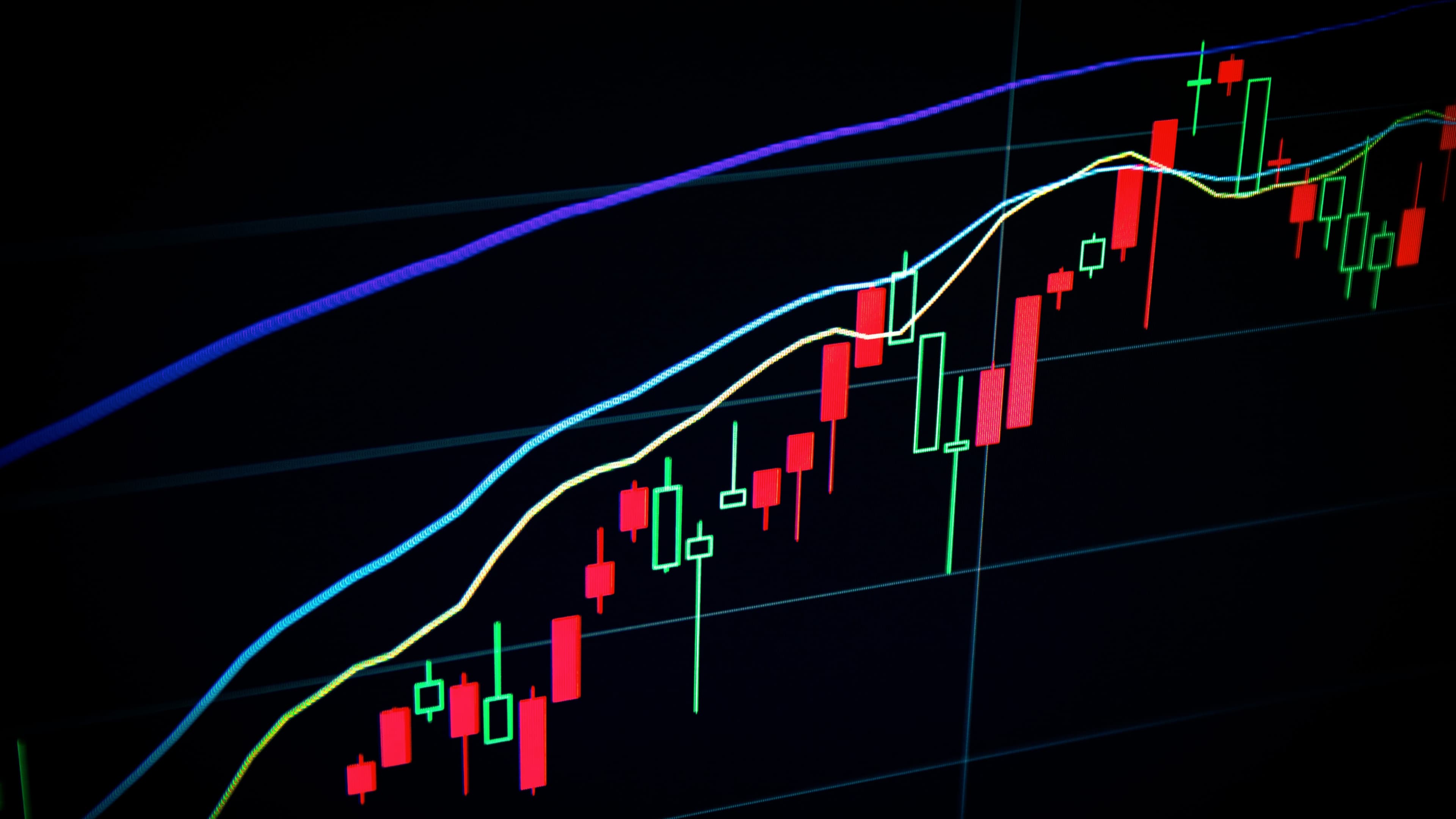 Our client, a premier wealth management firm specializing in designing tailored financial plans for senior executives, individuals experiencing life transitions, and people contemplating retirement. Their services include Estate Planning, tax planning, Risk Management, Portfolio, and asset management.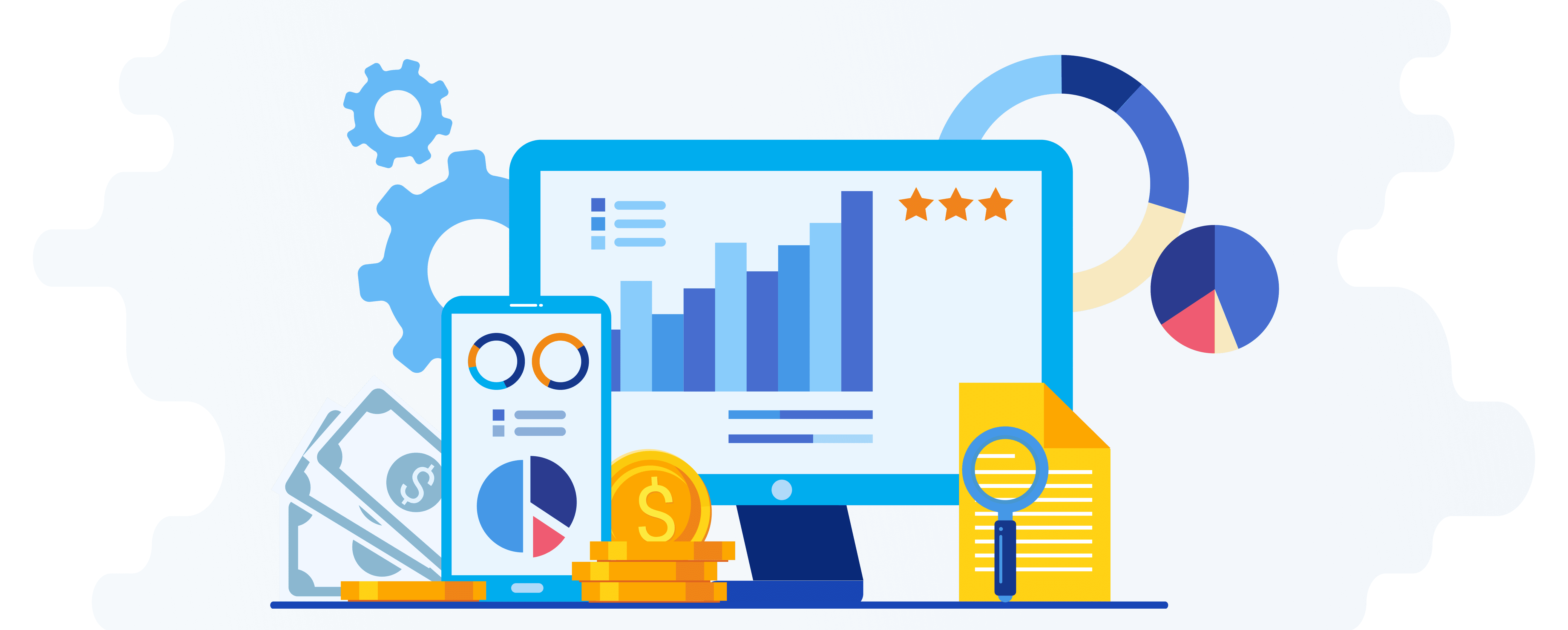 Challenge
The Client was looking to deploy best-of-the-breed tools for their team of advisors to provide efficient and seamless service with a focus on customer relationships. The objective was to provide excellent service to retain, increase assets under management (AUM) and provide a single view of the customers' portfolios without having to swivel chair and log into multiple applications.
The system needed to serve as the system of record and provide a holistic view of the customer information. The 360-degree view provides the advisors a view of the customers' financial holdings and can generate reports with actionable insights into their portfolio performance and take the next best action.
Another key requirement was to onboard customers with a business workflow that does not require multiple data entries and avoid duplicate records.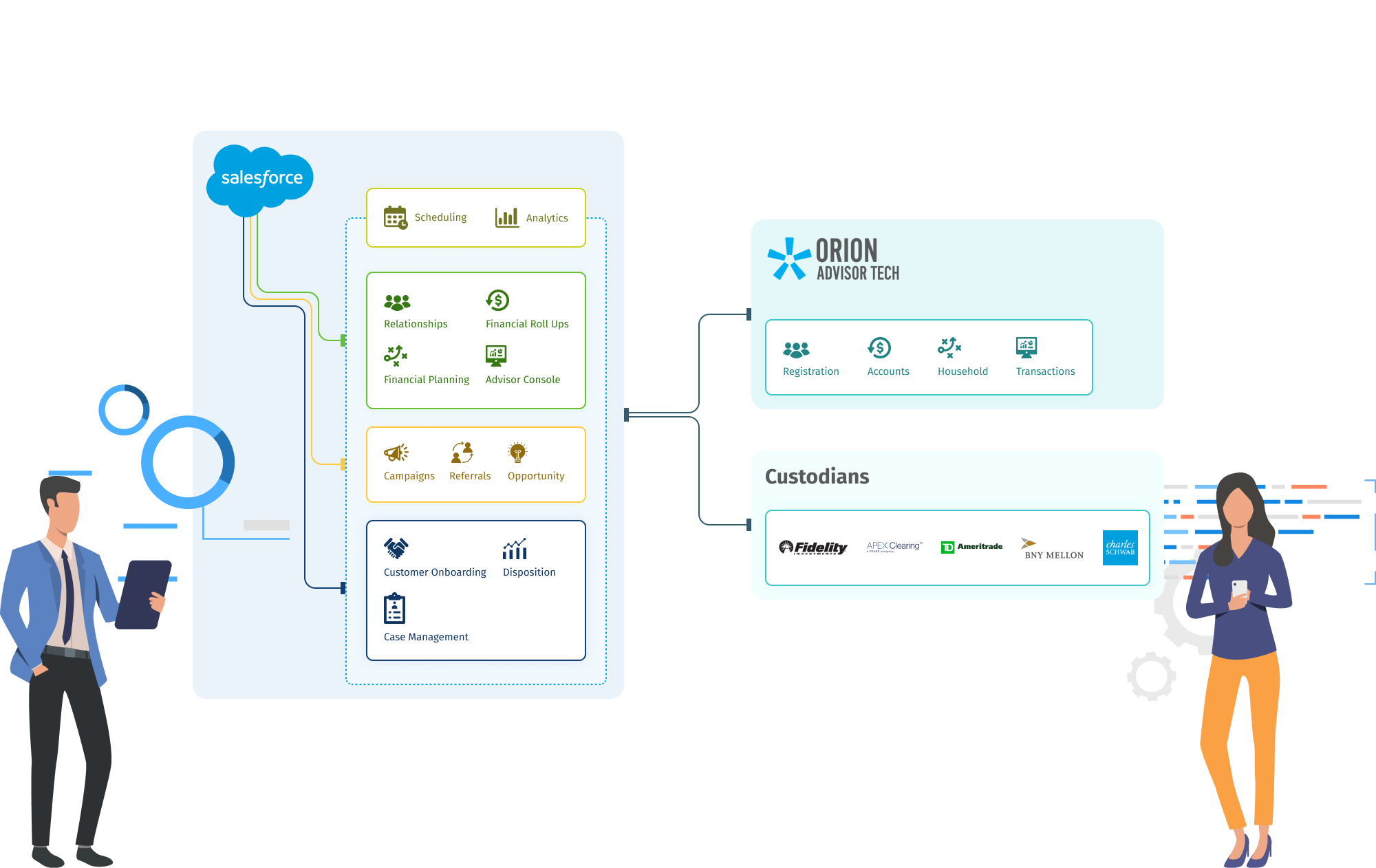 Solution
Accellor worked with the client and streamlined their business process with Salesforce Financial Services Cloud and Orion Connect to provide a single view of customer profile and portfolio to advisor teams.
Orion Connect allowed the client to consolidate customers financial data spread across multiple custodians, namely TDAmeritrade, Fidelity, Charles Schwab, APEX Clearing, and BNY Mellon, and connect them to the household.
With Salesforce Financial Services cloud, the client was able to create a unified view of the customer portfolio with relationships and roll-ups to get accurate Assets Under Management. An Advisor Console allowed quick lookup of the customer and financial summary including latest asset performance data, capture interactions (notes, activities, goals, emails) without needing to switch between applications.
The seamless integration between Orion and Salesforce Financial Services Cloud allowed Advisors to provide a better customer experience and one place to track and manage all the interactions. The integration allowed management of customer data within CRM while maintaining ownership of financial information within Orion. Allowing access to Orion Connect from within Salesforce helped effortlessly manage the addition of new assets, transfer of assets between individuals.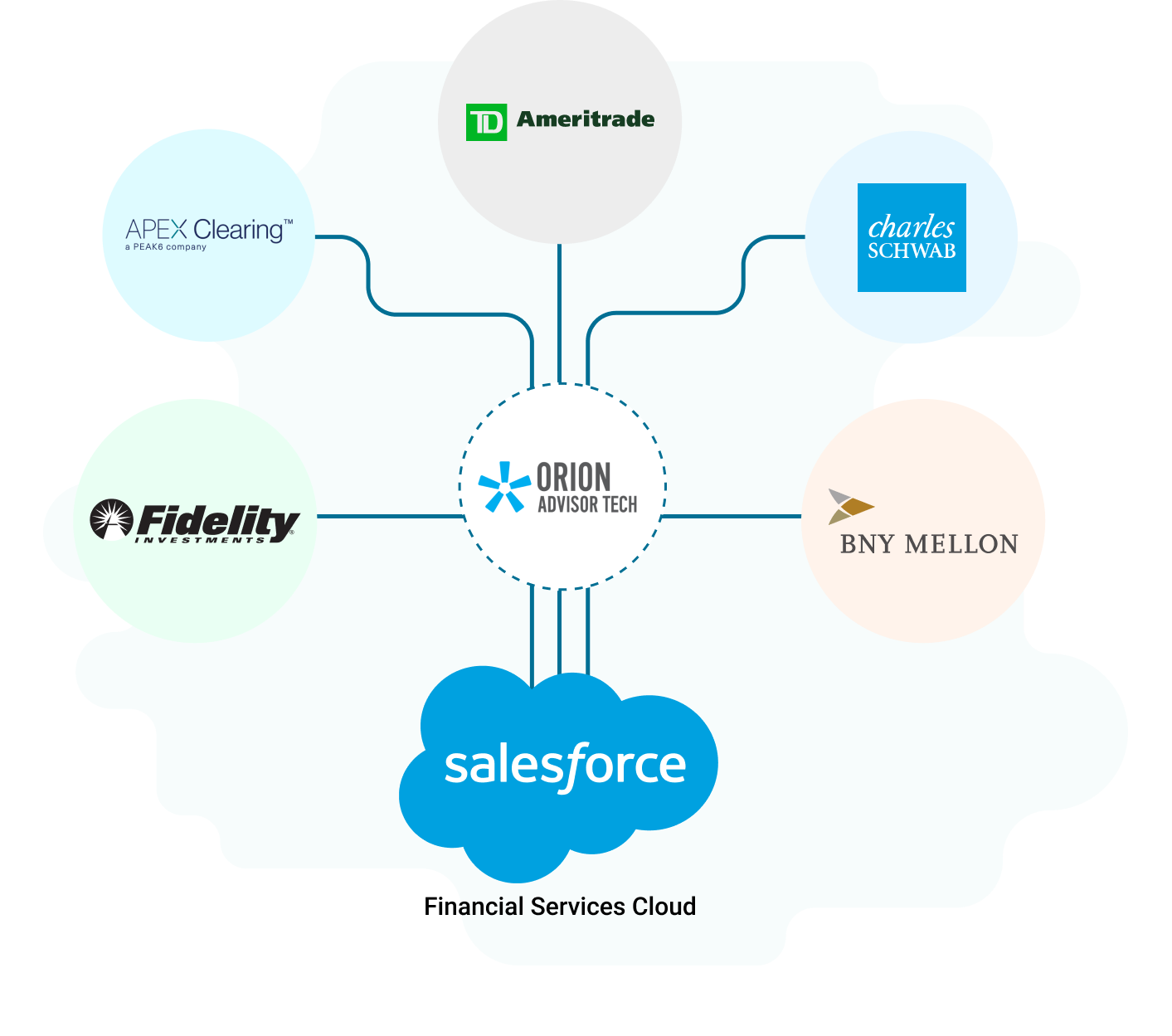 Future Roadmap
The client is extending the vision of the platform with the following roadmap initiatives.
Leveraging Action Plans and Workflows for automating tasks previously managed by emails.
Referrals scoring and routing to ensure the right Advisors help further increase wallet share and grow the business.
Get actionable insights from data with Einstein.
Customer Self-Service with Community Cloud for Financial Services
Get in touch
To discover an honest, personal and effective approach to making things happen.