Retail Demo Experience
Built an RDX app that Microsoft can use at any or all of its 100+ retail locations to facilitate greater customer engagement with Windows devices and Microsoft hardware and software products.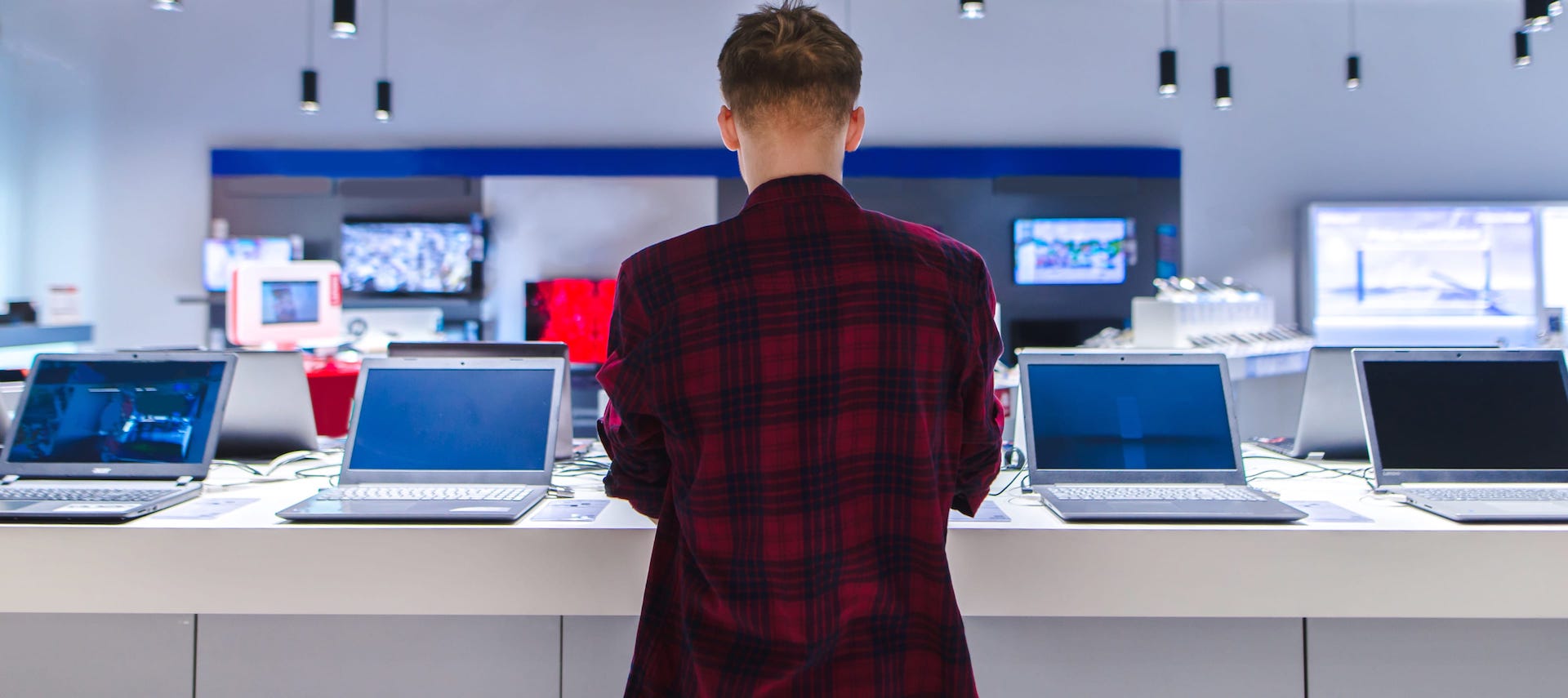 Microsoft has grown its retail presence rapidly since its first store launch in 2009. There are now over 100 Microsoft retail locations worldwide with most of the stores concentrated in the U.S.
Microsoft retail stores aim to create unique, engaging, and futuristic shopping experiences for customers interacting with Microsoft products (devices). To realize its retail vision, the technology giant is constantly investing in new applications to power its Microsoft Store of the Future (SOTF) initiative.
The partnership between Microsoft and Accellor stretches over many years. We have done several implementations of Microsoft technologies and solutions across different industry verticals. Our growing engagement with Microsoft afforded us an opportunity to design applications that further their retail customer experience strategy.

Solution Overview
We undertook this project under Microsoft's retail partner development program. We developed an RDX within which users can change the color of the studio screen and the connected display video wall using a Surface Dial App.
Another app that was built for use within our RDX is the Persona app. The app offers customers exploring Microsoft applications on retail demo devices an option to choose their demonstration environment from a set of available personas. The selected persona forms the background on both the device and the connected display video wall while the user is exploring video demos of windows applications. Such a setup enables a consistent viewing experience across devices for customers.

Technical Features
We built the RDX application and its constituent apps using Microsoft technologies. The demo app was built on .NET application framework using C# language. We leveraged Universal Windows Platform (UWP) to develop a single code base that is deployable across all windows devices and supports a variety of interaction models.
Additionally, we used XOGO, a 3rd party interactive digital signage system to play videos on the display video walls. The video content for display walls is triggered wirelessly when people interact with demo devices. Alternatively, when no active interaction is taking place the XOGO media player will display attract loop videos. The attract loop is a motion graphics loop featuring Microsoft products that works to attract customers to Surface Tables/Kiosks for demos.

Impact
The project was completed in record time. Microsoft can use the RDX app at any or all of its 100+ retail locations to facilitate greater customer engagement with Windows devices and Microsoft hardware and software products (including the Surface, Office, and Xbox lines).
The RDX App is of great assistance to Microsoft store employees. The RDX app helps personnel like 'retail sales associates' and 'retail customer associates' better assist customers in product selection and product utilization.
The RDX app was able to increase the interactivity of in-store product demos for customers using personas and attract loop videos. Improved customer engagement facilitated by the RDX app led to increased brand loyalty, product and service portfolio awareness and sales.

Get in touch
To discover an honest, personal and effective approach to making things happen.