Enhance your user engagement with our versatile Airline Chatbot
Leverage popular messaging platforms to provide all the functionality of a mobile app for airlines and avoid app fatigue.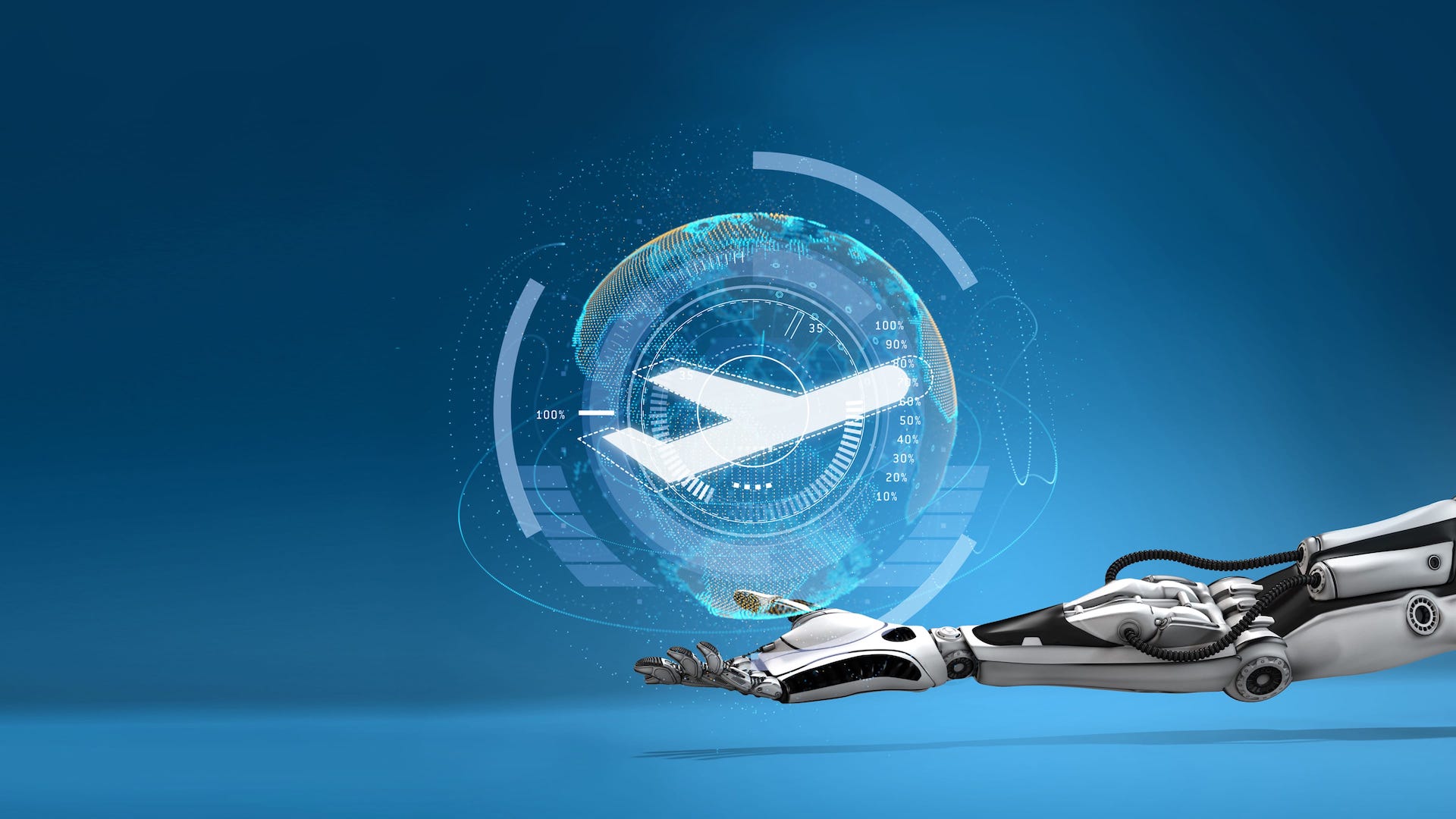 In a fast-changing digital landscape, the airline industry is no exception.
With an extremely competitive market and an unpredictable global environment to contend with, it has become essential to provide a convenient and enjoyable digital user experience. Customers are demanding an enhanced digital experience. The airline industry recognizes this: 'by 2020, 68% of airlines and 42% of airports plan to adopt AI-driven chatbot services.' (SITA)
With our deep understanding of the industry and extensive experience building chatbots, Accellor has created an innovative and versatile chatbot template for the airline industry that addresses every touchpoint in the user experience.

Opportunity
Messaging platforms today have a massive user base. Facebook alone has 1.3 billion users. At Accellor, we saw great potential here: the expanding functionality and popularity of messaging platforms meant that we could leverage existing services and infrastructure to provide all the functionality of a mobile app without asking the user to download and register on yet another app.
For the user, it would be as simple as adding a contact to their preferred messaging platform. For airlines, the bot could engage with all kinds of users – from price sensitive deal-seekers to top-tier frequent flyers, and users with app fatigue who value simplicity – anyone who might be reluctant to download the mobile app.
Our bot would also extend support across enterprise functions, providing all kinds of support to gate agents, ground staff, and other employees, allowing them to focus more effectively on their core responsibilities and increasing productivity and efficiency.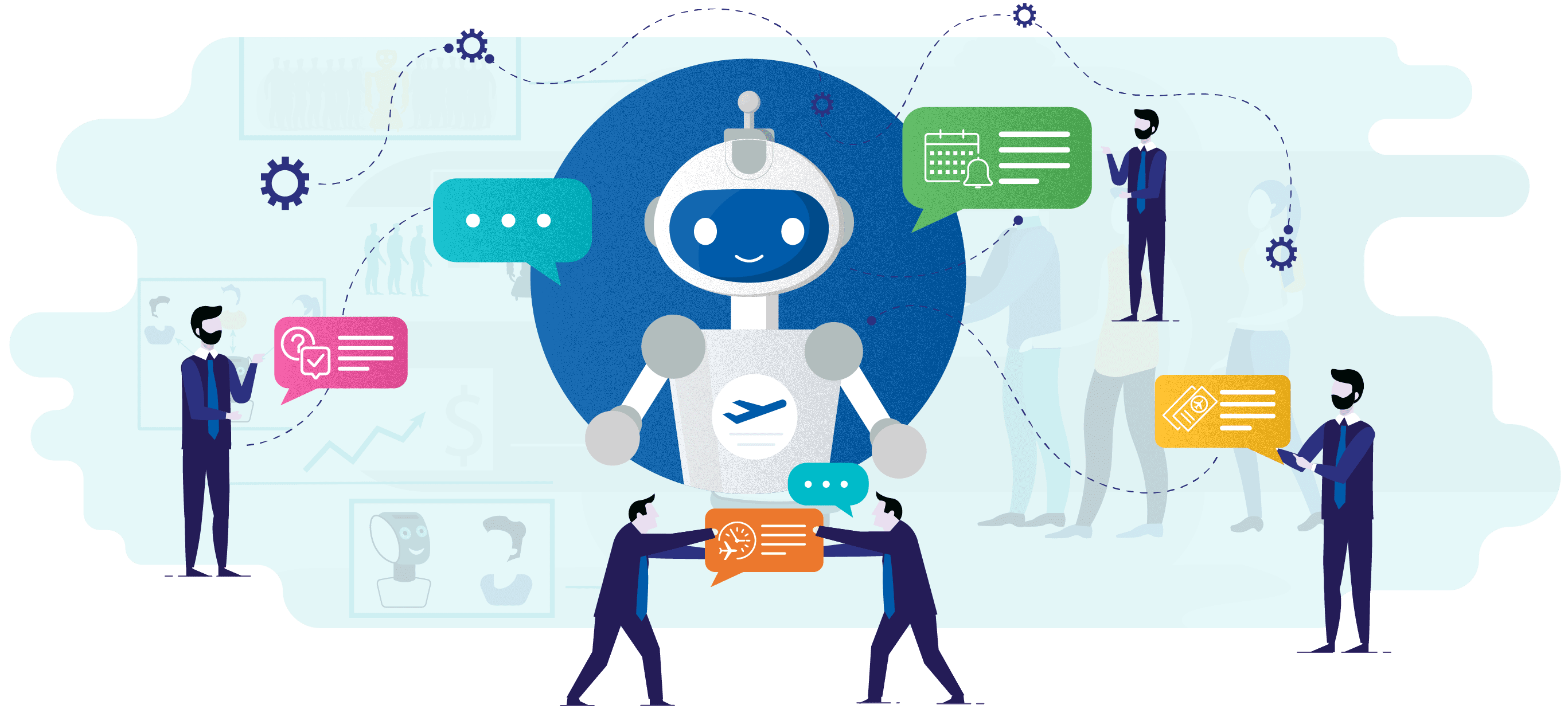 Solution (Customers)
Our bot provides extensive support to both airline customers and employees, and has multilingual capabilities. For customers, it can assist with flight booking, check-in, and provide notifications about flight status, gate changes, etc. While booking a flight, they can sort results by:
Price
Departure and/or arrival time
Number of stops
Duration of flight
Our bot can also assist with baggage tracking and customer support – FAQs, PNR management, Member and Frequent Flier queries, and case management.

Solution (Enterprise)
It can assist employees and ground staff with disruption management and:
Alleviate long lines at counters
Provide boarding assistance at gates
Assist gate agents with queries about seat assignments and baggage check
Notify all on-call staff about additional staffing requirements, receive confirmations about availability and offer live polling support for shift bidding.
Our use of the Microsoft Bot Framework, along with the existing APIs and infrastructure of the messaging platforms, means that our bot can be deployed on multiple messaging platforms, web chat, as on custom apps without extensive effort. We've partnered with the GDS company Amadeus that manages more than 200 airlines and have developed a working prototype with Sabre.
To learn more about our airlines chatbot solution, visit our Airlines page or our blog.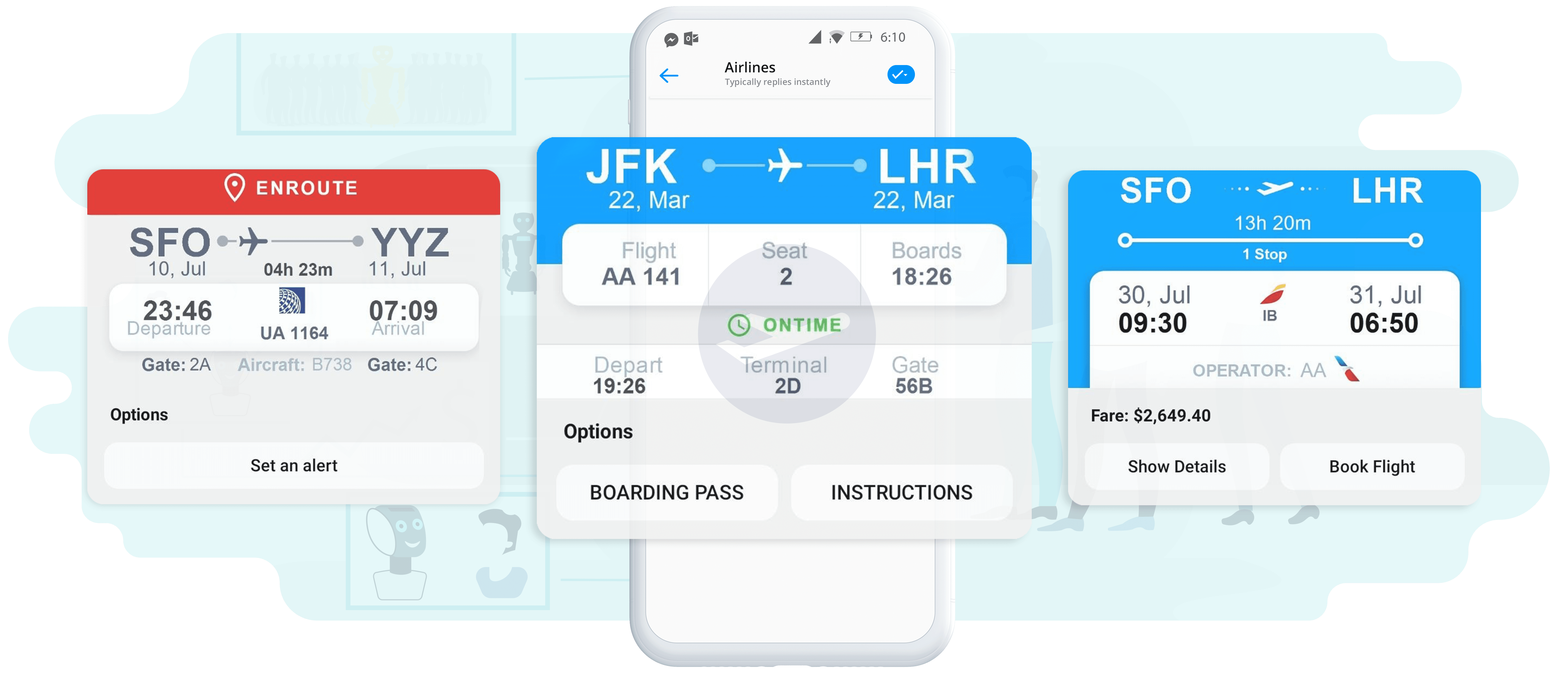 Get in touch
To discover an honest, personal and effective approach to making things happen.